IMSA Peru
Innovation and Mobilization
for Food Security
In 2013, the Peruvian government identified food and nutritional security as a fundamental right, associated with the right to life, and therefore a national priority. Actions have been put in place to ensure that the population can meet its nutritional needs at all times and in all places.
Active in Peru for over 30 years, Mission inclusion has supported some 30 projects in agriculture, education, health, job creation, community finance and human rights. The foundation has also developed programming to support Indigenous groups in the high Andean plateau, including a dairy production food security project that is being scaled up under the IMSA project. The project speaks directly to the solidarity and equitable partnership approach that characterizes all of Mission inclusion's interventions.
Started in April 2015, the Innovation and Mobilization for Food Security (IMSA) project takes place in the Andean region of Peru, in the department of Puno near the border with Bolivia. This location will make it possible to scale up food security projects already underway, reach a larger number of producers, and create greater synergy among partners.
The Mission inclusion partner on the ground for this project is the CINDES, a recognized NGO that has been working in rural Peru for more than 16 years.
Every quarter, we publish a newsletter on the latest progress of the project and our partners
À visionner pour en savoir plus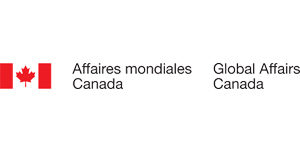 Stay informed about our news
Follow us on social media 
Subscribe to our monthly newsletter
Mission inclusion is a trademark of the
Jules and Paul-Émile Léger Foundation
© 2019-2022 The Léger Foundation. All rights reserved.
Charity number : 118923689 RR 0001