Inequalities and Climate Change, a Global Issue
A world where we are all aware of the impact of our actions on our planet and join forces to create sustainable and equitable solutions is more relevant than ever due to the climate crisis we are experiencing. This is the vision of Mission inclusion, which supports organizations working in Quebec and internationally, addressing inequalities and climate change.
The most vulnerable populations, often less involved in greenhouse gas emissions, suffer the full brunt of the devastating effects of environmental upheavals related to climate change. In the face of this reality, profound changes are needed so that the most responsible countries and institutions take on their roles and fight against environmental inequalities and climate change. At the same time, we support local initiatives that improve the daily lives of vulnerable individuals.
Quebec Community Organizations' Initiatives for a Fairer and More Sustainable Future
Imagine a friendly and educational cooking workshop where families gather to learn how to prepare nutritious and delicious meals while building connections and strengthening solidarity among them. This is the essence of an initiative by La Nichée, a family resource centre in perinatal care located in Saguenay-Lac-Saint-Jean, in partnership with Mission Inclusion.
In the kitchen, every action counts, and by learning to cook responsibly, families can reduce their carbon footprint while saving money. Local and seasonal foods are favoured, food waste reduction is encouraged, and water and energy consumption are minimized. Families learn to prepare healthy and tasty meals from fresh, quality ingredients, avoiding processed foods that are often high in packaging, additives, sugar, and saturated fats.
In addition to contributing to the fight against climate change, cooking at home also saves money while promoting a healthy and balanced diet. By avoiding ready-to-cook or ready-to-eat meals, which are often more expensive and less healthy than homemade meals, families can reduce their food budget while improving their quality of life.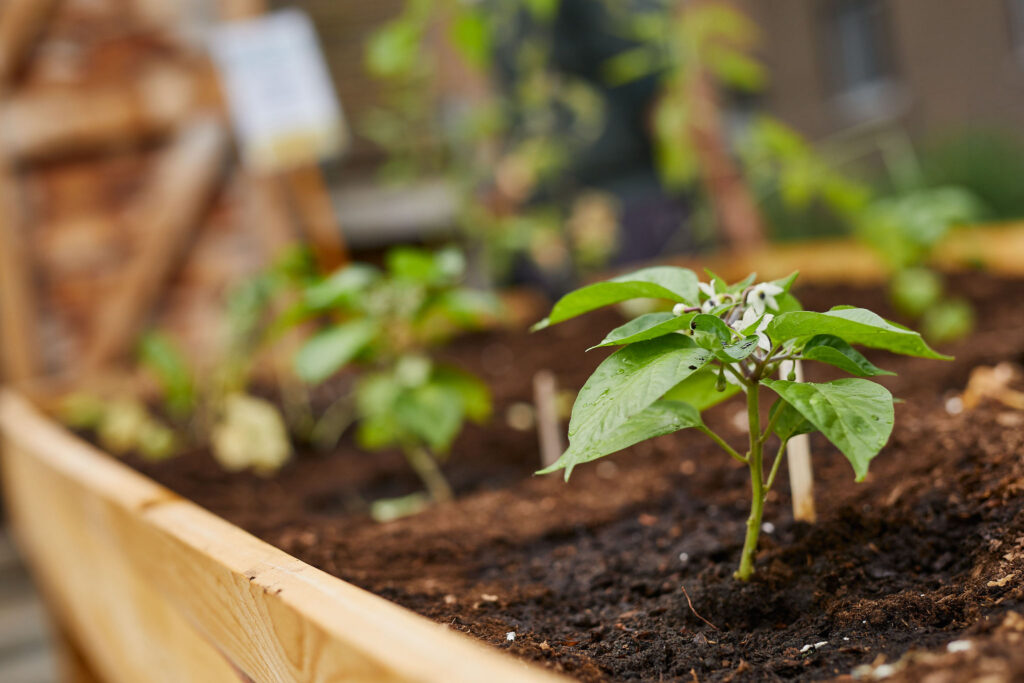 Similarly, the project Les Maraîchers du Cœur supports young adults facing food insecurity by offering the opportunity to create a solidarity garden and attend training sessions in market gardening. By doing so, it promotes food autonomy and the reduction of inequalities while encouraging sustainable and local agriculture.
By promoting local market gardening and encouraging the use of sustainable agricultural techniques, the Maraîchers du Cœur project also helps reduce dependence on food imports, which is beneficial for the environment. Imported foods often require long trips by plane, boat, or truck, generating significant greenhouse gas emissions. In contrast, by growing local, seasonal vegetables, participants reduce their carbon footprint and encourage a healthier and more ethical diet.
The Les Maraîchers du Cœur project thus encourages participants to adopt sustainable practices and become actors in the fight against climate change.
These two initiatives supported by Mission Inclusion, in addition to being solidary, also act in favour of the climate by raising participants' awareness of ecological issues and involving them in concrete actions.
International Cooperation: Sharing Solutions and Strengthening Partnerships
Imagine living in a coastal community in the western Indian Ocean, where the devastating effects of climate change threaten your way of life and future. Storms are becoming more frequent, corals are bleaching, and marine species are gradually disappearing. In this challenging context, Mission inclusion and the International Union for Conservation of Nature (IUCN) have decided to collaborate to help community members face these challenges.
This cooperation project, funded by Global Affairs Canada, aims to protect biodiversity, promote sustainable management of marine protected areas, and economically empower women in the blue economy sector. By working with local communities, Mission Inclusion and IUCN strengthen women's and youth's skills in blue entrepreneurship while ensuring the protection of their rights. This initiative allows communities to remain in their own localities and thrive while protecting the richness of the region's marine ecosystems.
Together, we contribute to building a more inclusive and sustainable future for everyone, where people living in coastal communities can flourish while fighting the harmful effects of climate change.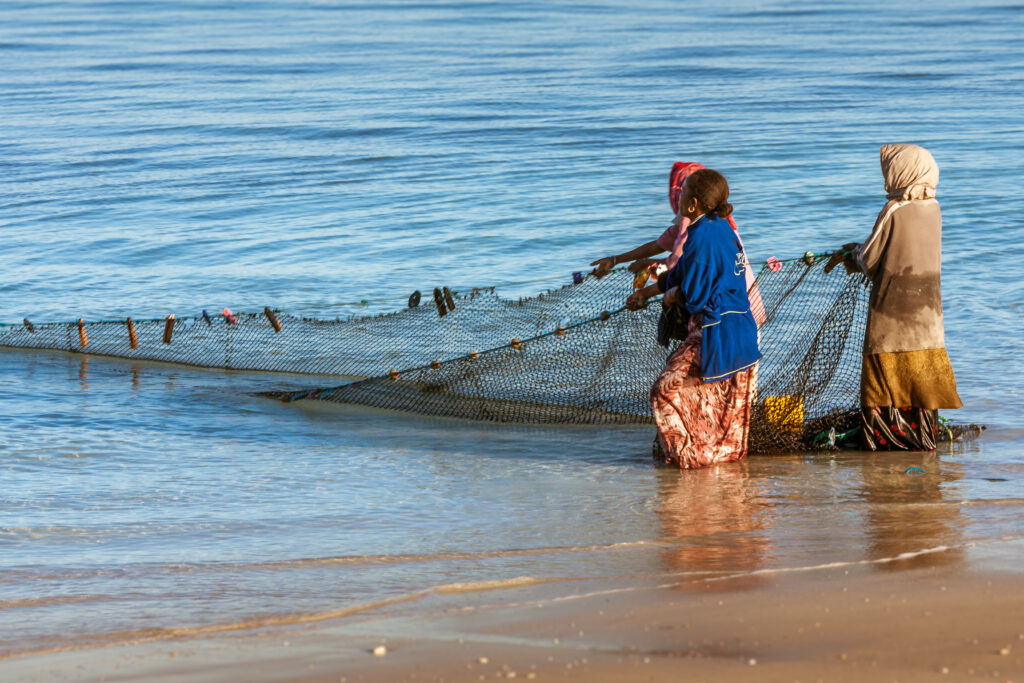 For a Sustainable and Equitable Future
Earth Day reminds us each year of the urgency of the climate crisis and the need to act together to build a more sustainable and equitable future. Mission Inclusion's initiatives, whether local or international, aim to combat inequalities and climate change by promoting sustainable solutions.
From responsible cooking workshops to sustainable market gardening, and economic empowerment of women in the blue economy sector, these initiatives contribute to protecting the environment while improving the daily lives of the most vulnerable individuals. They also encourage communities to become actors in climate change by adopting sustainable practices.
By collaborating with local and international organizations, Mission Inclusion is building a more inclusive and sustainable future for everyone. Together, we can face the challenges of climate change and create a fairer and more equitable world for future generations. Visit our website to learn more about our actions.
Reading Recommendations on Inequalities and Climate Change
For those who wish to deepen their understanding of the connections between social inequalities and climate change, here are some relevant reading recommendations:
"Climate and Social Justice," UNESCO Courier (2019-3)
"Climate Change and Conflicts: Reversal of Roles or New Tensions and Inequalities?", UN Chronicle